Courses
TGA ELITE CLUB
AFTERSCHOOL
TGA AFTERSCHOOL COURSE

<AFTERSCHOOL>
対象: 小学生・幼稚園児(2歳児〜)※満1.5歳からは入園審査時にご入会日を調整
時間: 15:00-17:50 (延長-19:30) ※ご到着時間は小学校や幼稚園の下校時間によりますので、お気軽にご相談ください。
  Pro Class 1 (15:00-16:20) Pro Class 2 (16:30-17:50)
スクールバス: パドマ幼稚園・帝塚山学院幼稚園他、各幼稚園/保育園・小学校・塾・ご自宅・主要駅他
<ご入会>  ※メンバー資格は小学校卒業まで
ご入会金 50000yen(メンバーのご紹介 30000yen)ユニフォーム含む
<月会費>
施設利用料 2000yen/month(おやつ含む)
保険料 1200yen/month
<授業料> ご到着時間は小学校や幼稚園の下校時間によりますので、お気軽にご相談ください。
⭐︎レギュラーメンバー ※行事などに特別料金でご参加いただけます。
■Pro 1+Pro 2 Class
週5日(月〜金)15:00-17:50 87400yen/month
週3日(月ー金のいずれか3日)15:00-17:50 68000yen/month
週1日(月ー金のいずれか3日)15:00-17:50 38000yen/month
■Pro 1 Class /Pro 2 Classいずれか一方のみ
週5日(月〜金)64600yen/month
週3日(月ー金のいずれか3日)45000yen/month
週1クラス 20000yen/month
⭐︎単発会員  入会審査を受けたメンバーのみが利用可
1回1クラス 5700yen/Class
1回2クラス 12350yen/Class
⭐︎一時預かり
最初の1時間 2700yen(3-6歳児)/3000yen (2歳児以下)
追加15分ごと 540yen(3-6歳児)/600yen (2歳児以下)
TGA AFTERSCHOOL COURSE SCHEDULE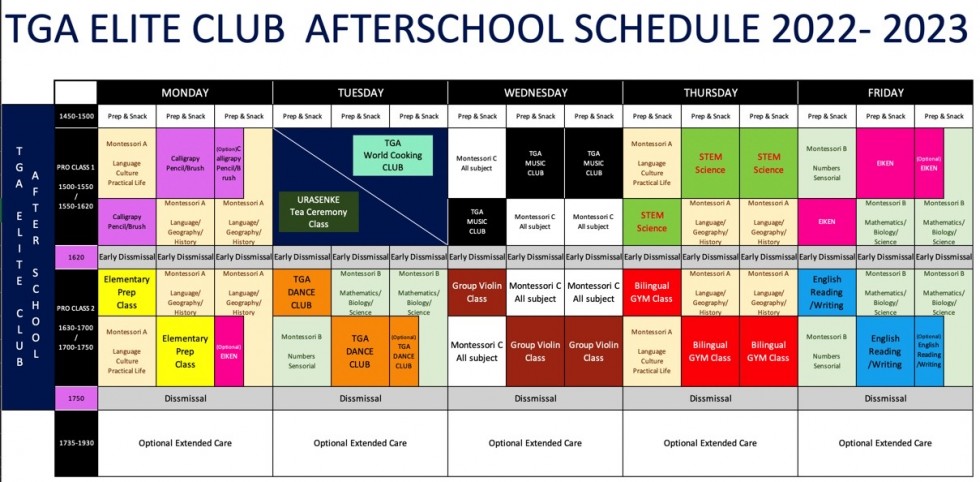 Entrance & Opening Ceremony
Every year in April, we hold an entrance ceremony for our new students. Also, at the end of the fiscal year we hold a graduation ceremoney for the students.
毎年4月の後半には、入園・入会オープニングパーティを開催し、それぞれの1年の目標などをシェアし、決意表明をします。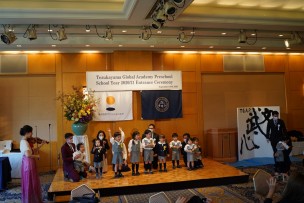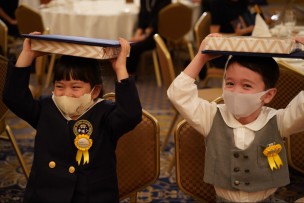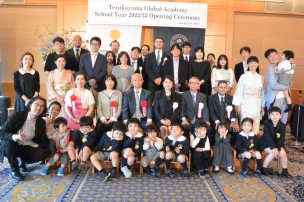 Excursions
During our school year a range of excursions are planned to complemnt and extend our educational program. These vary each year depending on the interests and needs of the our students and parents are invited to some of our excursion as well. We believe this is a good opportunity for the parents to share their interests, skills, hobbies to enhace the students's experiences and learning.
親子遠足、子供遠足など、アフタースクール、サタデースクールのお子様が参加できる行事も沢山ございます。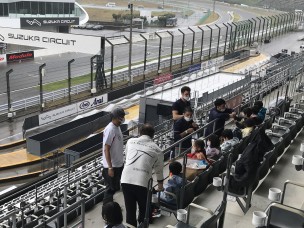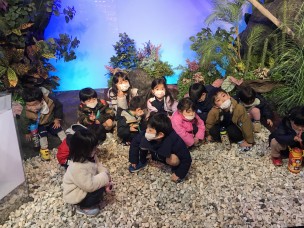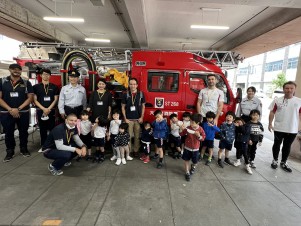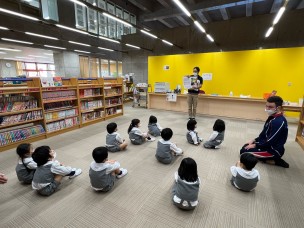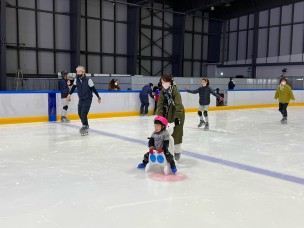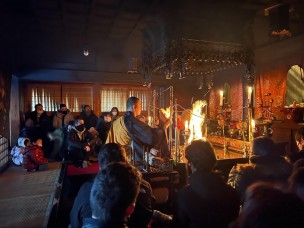 Halloween Party
Halloween party is one of the major event of the year and it is held in October, family members are invited to participate this unique and fun event, dress up costumes and different games involving both parents and the students. it is a good opportunity for the students to have great fun with the parents and other family members.
コスチュームを着てコンテストやファションショーを開催したり、クイズ大会、ゲーム、工作など様々なお楽しみや、ポットラック(持ち寄り)パーティを行い、懇親を深めます。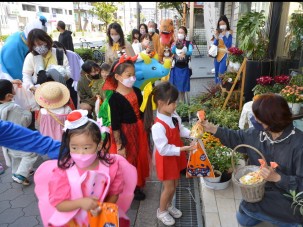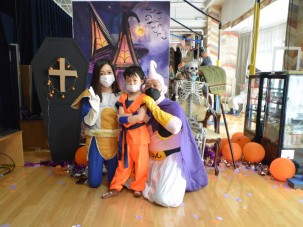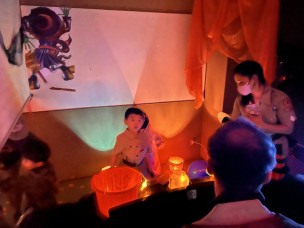 Sports Day
Sports day is an all day activity held around April when weather is fine and cool. The children demonstrate their gymnastic skills to the parents, participate in a wide range of sports activities, cheer on their fellow classmates, and learn valuable lessons in sportsmanship. Every child is a winner here in our school and all children are guaranteed to win at least a couple of medals for their efforts.
アフタースクール、サタデースクールの会員様で、体操クラスを受講中の方が参加する運動会です。個々のできるようになった技を一人ずつ発表します。またダンスクラスの発表や、みんなでフォーメーションを組んでするマーチングなども行います。その他、徒競走、綱引き、玉入れ、サーキット、保護者リレーなど、楽しいイベントが沢山。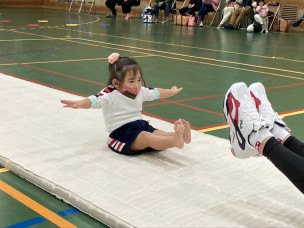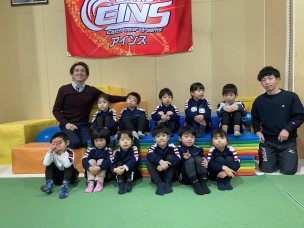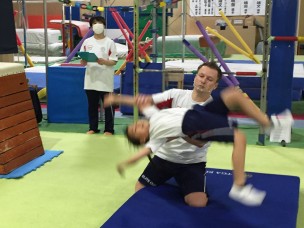 Christmas Party
Christmas Party is one of the last major event of the year and it is held in December. A performance on the stage are presented by the students for their parents to enjoy, there is also an appearance of Santa Claus who distribute presents to our students. The students and parents can enjoy all the Christmas games and activities plus delicious meals that our school serves.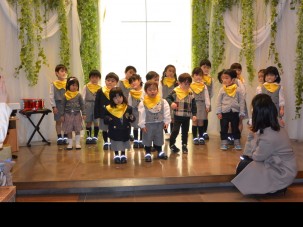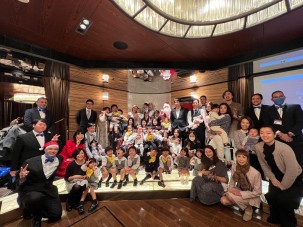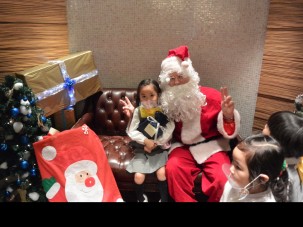 Graduation & Presentation Party
卒業式 & 生活発表会
1年間の成果を発表し、その努力と結果を称え、みんなでお祝いする会を毎年3月に開催しています。一人一人の成果をしっかりと発表します。