Tezukayama Global Academy ELITE CLUB - Sports
Program for Adults
Gymnastic is not just for children, it is a lifelong way to stay strong, flexible and have great fun.
Our ELITE CLUB adults program class incorporates balance, flexibility, stretching and strength while maintaining and enhancing your gymnastics abilities. It is a work out that uses every muscle in your body and helps develop gymnastics skills for all levels. The class is conducted in a bilingual enviornment and our professional coaches will assist you in every way possible.
The level of exercise will be dictated by you, our experienced coaches cater for everyone, from a person wanting to try acrobatic, handstands for the first time to an experienced ex-gymnast working on a full twist. During the class you will be able to use equipments such as bars, rings, rope, silks, trampoilne and beams.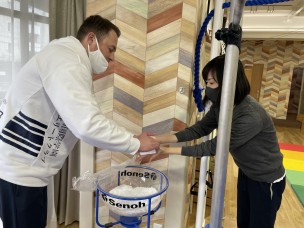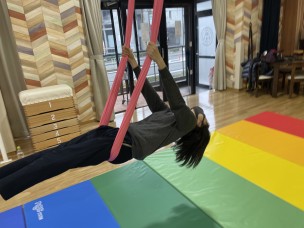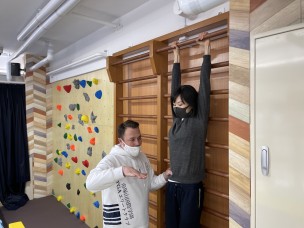 EC Education
Co-Ordination Training
About ELITE CLUB
Courses
Access
Admission